Edroots International offers you a wide range of study abroad opportunities, at the international educational institution of your choice. Providing study abroad services in the capital city of Kerala, Trivandrum, we serve the eligible candidates who are dreaming of pursuing higher studies in famed abroad institutions.
With the highest number of government offices and enhanced infrastructure development scenario, the region has been witnessing a massive change. Leading to a phenomenal increase in aspirants wanting to go overseas for higher education. What lacked was reliable study abroad consultants in Trivandrum.
You can discuss the admission process, the procedure to join the renowned university or college of your choice, travel requirements, visa approval process, and all the vital aspects with us for joining the institution. Being one of the best overseas education consultants in Trivandrum, we will handhold you from the first step until you are settled in the foreign educational destination.
STREAMS & COURSES
Choose Your Dream Career
Choose Your Countries
Latest Featured Countries
Find Your Perfect
Universities
Student Reviews
What Our Students Say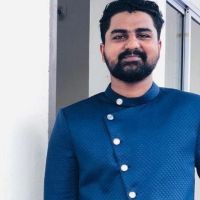 Get In Touch
Have some suggestions or just want to say hi? Our support team are ready to help you 24/7.
13250
+
Enrolled Students
400
+
Affiliated University
Frequently Asked Questions
Study Abroad Services in Trivandrum
Study abroad services in Trivandrum or any other region has a significant role to play in placing you at the best university. With an exceptional number of students coming forward to apply for overseas education, it is essential to have an experienced educational consultant to support you. To submit a perfect application by avoiding typos and other anomalies.
Our team of overseas education consultants in Trivandrum will discuss your choice of course and university, examine the eligibility criteria vis-à-vis your qualifications and propose to you the best way forward. Our team of counselors, expert abroad education consultants, administration experts, and executives will be there to assist you with the right advice.
Our study abroad services in Trivandrum will render you end-to-end support. From choosing the course and institution, application, visa formalities, pre-enrolment guidance, and post-arrival administrative support after reaching the foreign destination. We help you choose the best course, university and country depending on your aptitude.
Choose the best Overseas education consultants in Trivandrum
A trustworthy overseas education consultant in Trivandrum should understand the aspirant's target and propose the course accordingly. Our experienced counselors will identify your passion and propose a list of universities abroad that can take you closer to your ambition.
We will evaluate your academics, extracurricular activities, performance in arts and sports and will check the possibility of scholarships and grants. This is a distinctive factor concerning our study abroad services in Trivandrum. We are here to render exemplary support to students who dream to study abroad.
Various scholarship programmes funded by university, government and some public institutions are an added benefit to overseas education aspirants. This makes abroad education viable for talented students from the lower-income group as well. Get in touch with us to know how all we can help you to pursue foreign education with our relentless support and guidance.
What Makes Edroots International the Best Study Abroad Consultants in Trivandrum?
Edroots International believes in honest study abroad services to our clients. Our all-out efforts would be aimed at delivering the best support throughout. Let it be the selection of the course, choosing from the ideal foreign educational institution, or suggesting you the right country for the course you want.
Our extensive experience in this field makes us a stalwart in recognizing the student's expectations and suggesting him or her a suitable course/ university. Our team will submit to you a number of institutions based on your objectives. So that you can select the one that suits you perfectly.
Established in 2007, we have about one and a half decades of experience in overseas education services. We have placed more than 13250+ students in renowned abroad educational institutions. Our all-encompassing services will take the burden off from the student and parents. You can stay relaxed when our handpicked team of professionals handle all the administrative formalities.
Our study abroad services in Trivandrum offer information on higher education in countries including the UK, Canada, Australia, New Zealand, Ireland, Germany, France, Malaysia, and UAE (Dubai). Ping us for any queries or concerns regarding overseas education. We would help you with career counseling, selection of the course, choosing the university and country, preparing for the enrollment test, applying as per the stipulated directives, visa guidance, pre-departure guidelines, advice, and post-arrival assistance in the destination country.
Edroots International, the best study abroad consultants in Trivandrum, will help you with matchless support. Connect with us now.