Edroots International study abroad consultancy in Kannur is a renowned overseas educational consultant who enthusiastically provides the best career solutions to students looking for higher education in leading universities across the world. Renowned as one of the leading study abroad consultants in Kannur, Edroots always makes sure that we render high-quality guidance and counselling for those who are planning to study in a foreign institute.

We offer excellent services to our students that include career counselling, selection of programs, university and county, test preparations, the application process, expert visa guidance, pre-departure sessions, post-arrival assistance, etc. At Edroots International study abroad consultancy in Kannur, we offer an array of study options for undergraduate, postgraduate, and various diplomas. We have partnerships with over 400+ higher education institutions worldwide. We provide incredible educational opportunities for students to study in prominent higher education intuitions in countries such as the UK, Canada, Australia, New Zealand, Ireland, Germany France, Malaysia, and Dubai. Right from its inception in 2007, we have guided over 13250+ students to various universities across the world.
Our dedicated and expert counsellors at Edroots International study abroad consultancy in Kannur is ready to help students with all updated information regarding courses, universities, scholarships, country, etc that will help them to make the right choice for their study.
Studying in an overseas higher education institution gives immense exposure to students where they can experience a new culture, concepts, and language. At Edroots International study abroad consultancy Kannur, we offer students an opportunity to study in some of the best universities and countries across the world.
We have a team of experienced study abroad consultants in Kannur to help you guide and fulfil your dream of studying in the best institution in a foreign country. Come explore your opportunity with Edroots International study abroad consultancy in Kannur.
STREAMS & COURSES
Choose Your Dream Career
Choose Your Countries
Latest Featured Countries
Find Your Perfect
Universities
Student Reviews
What Our Students Say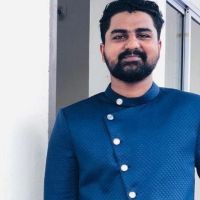 Get In Touch
Have some suggestions or just want to say hi? Our support team are ready to help you 24/7.
13250
+
Enrolled Students
400
+
Affiliated University
Frequently Asked Questions
Yes, we have an IELTS training centre at the Perinthalmanna branch. Students from other locations can opt for online classes.
Yes, 2 years For Bachelors and Masters and 3 years for Ph.D. students.

Student visa holders can work 20 hrs/week and full-time during vacation.

A full-time Masters degree duration is usually 1-2 years

Yes, students going for a master's course can take their spouse and children during the course.

Yes, you can get an waive-off for IELTS based on your 12th English marks whereas some courses require IELTS. It depends on the course you choose. Some of the universities even accept MOI (Medium of English letter for IELTS waive off).

Yes, most of the universities in the UK conduct Credibility Interviews and some universities have English interviews and English language tests. We provide quality credibility training for students and also, we conduct mock interviews for students to help them prepare well.

It depends on the University and course. Approximately, the fee will be around 9000-15000 for UG and PG courses. Contact Edroots for more detailed information
As per the UKVI rule, we have to show the balance Fee for the first year if any + Living expense for the first year
Living expense – Inner London – 12006 GBP
Outer London - 9207 GBP
Study Abroad Services in Kannur
Students are now more inclined to pursue their higher studies abroad. The varied opportunities and better standard of living are the main reasons to opt for abroad studies. The number of students who prefer education abroad is escalating every year. It has initiated the need for exquisite and credible study abroad services. Kannur, a coastal district in the north of Kerala, is known for its beautiful beaches and exclusive heritage that holds utmost from colonial times till this date. The prosperity of the land features a collective group of individuals who have encompassed their need to grow and flourish and are ready to adapt to foreign education. Such a need requires adaptive study abroad consultants in Kannur. We, at Edroots, are educating and enhancing ourselves to provide our customers with the maximum quality and strive to be the best overseas education consultants in Kannur.
Choose the best Overseas education consultants in Kannur
The number of overseas consultants in Kannur is on the rise because of the exponential increase in the number of students in Kannur who are interested in going abroad for their studies. As there are a number of options available for overseas education consultants in Kannur, it is necessary to analyze some pointers before choosing the study abroad services in Kannur.
Let us take a look at those factors which will help you determine the best:
Experience and expertise are two vital factors when it comes to choosing a study abroad consultant in Kannur. The years of experience can determine the knowledge they have on the requirements with respect to countries, universities, and the courses they offer. A legitimate record of students who have been placed in the premium universities of various countries is a valuable component that could explain the expertise of the study abroad services in Kannur.
Accreditation of overseas educational consultants is extremely important as it determines the authenticity of the institution. As it is a booming sector, the chances of fraudulent businesses who give false promises are reprimanded. Therefore, government accreditation can to an extent help students in deciding the genuinity of the study abroad consultants in Kannur.
It is always better to choose a study abroad services in Kannur that can offer complete services for going abroad like:
1. Selection of course and university
2. Preparation for
IELTS
3. Expert Visa Guidance
4. Guidance in acquiring financial aid like educational loans or scholarships
5. Support in drafting the statement of purpose for admission
6. Pre-departure services
7. Post arrival assistance
Having all of the amenities under one roof can help aspiring candidates to have constant support throughout their abroad education process.
There are a lot of courses available in different countries. It is a difficult task to choose from them all by yourself. A good overseas education consultant in Kannur should be able to assist the candidate in shortlisting, and this is only possible if they know the candidate's needs and wants. A good communication strategy is necessary to build a rapport, which will help ease the client into the process completely.The financial constraints and budget of the customer should be analysed by the study abroad consultants in Kannur.
Aspirants have to be well-informed about the charges and the services provided before accepting the services. It will also be fitting to get a proper market survey done before selecting the overseas educational consultant in Kannur.
Reviews and ratings should be considered before selecting a study abroad service in Kannur. Asking around within a good circle of friends and family is also a good idea to start with.
The performance standards of the study abroad consultants in Kannur can be evaluated through the number of placements of students in a year.
Transparency in the process of educational consulting is a must. They must be fair and transparent in their dealings with their clients. If you have any doubts regarding any of the terms, make sure that you convey the same with the educational consultant.
What makes Edroots the best study abroad consultant in Kannur?
Edroots International has been a renowned overseas educational consultant in Kannur for a very long time. The important aspect of Edroots International as a study abroad consultant is that they constantly update themselves with the changing scenarios in education and communicate the same with aspiring students. They promise exemplary guidance and support to aspiring students who dream of education abroad. The services of Edroots International as study abroad consultants include helping students to select the course and university, admission language test preparation, the application process, visa process, pre-departure and post-arrival assistance, etc. Edroots International, study abroad consultants, gives their customers a wide array of courses ranging from undergraduate to postgraduate courses in around 9 countries worldwide. They have a collective effort of placing around 10,500 students since its inception in 2007. Edroots International has tied up or partnered with around 200 universities in the UK, Canada, New Zealand, Australia, Ireland, Germany, etc. They also are a member of the British Council and accredited to give coaching and study services with respect to IELTS, a language test that determines the applicant's proficiency in English.
Contact us for the best overseas education consultation services in Kannur.