Edroots International is one of the top study abroad consultants in Kerala with over 15 years of expertise in overseas education. Our study abroad consultancy office in Kochi is located just 30 meters away from MG Road. Students can meet our expert counsellors at our office for free counselling. Being one of the leading study abroad consultants in Kochi, Edroots offers the best overseas education services for aspirants who are planning to study in foreign countries.
We offer a wide variety of courses in top educational institutions with affordable tuition fees across the world. Our professional and excellent team of counsellors at study abroad consultancy in Kochi personally supports students in choosing the right course, educational institutions, and country. Edroots International study abroad consultancy in Kochi offers overseas study information in countries such as the UK, Canada, Australia, New Zealand, Ireland, France, Germany, Dubai, and Malaysia. We have representation with over 400+ universities in these countries. We host numerous education fairs in various locations educating students with the best overseas courses and universities.
STREAMS & COURSES
Choose Your Dream Career
Choose Your Countries
Latest Featured Countries
Find Your Perfect
Universities
Student Reviews
What Our Students Say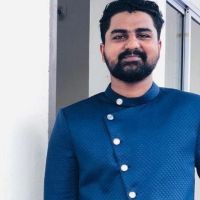 Get In Touch
Have some suggestions or just want to say hi? Our support team are ready to help you 24/7.
13250
+
Enrolled Students
400
+
Affiliated University
Frequently Asked Questions
Whatever your degree percentage is, there is always an option to get admission to a UK university. The minimum requirement for admission to masters in the UK is 60% in Bachelors, but there are few universities that accept up to 50% in Bachelors. The minimum requirement for a bachelor's in the UK is 60% in 12th, but there are few that accept with a 55% in 12th as well.
Many universities offer scholarships as bursaries of GBP 1000 to GBP 4000 off their fees depending on the student's profile. There are scholarships within departments in the universities offering up to full fee waivers for deserving students. Other scholarships available are CommonWealth Scholarships, Great Scholarships, Chevening Scholarships, and Charles Wallace India Trust Scholarship.
There are many universities that offer minimal course fees that will fit your budget. Also, universities in the UK have flexible payment plans which help students to start their education with minimum possible initial payment.
Many Universities in the UK offer placement options for their courses and these courses run for two years, one year of the taught program, and one year of internship or professional placement. These are internship offers from companies that the university has partnerships with and these are not guaranteed placements. These placements are offered on student performance in interviews and other assessments.
The cost of living in the UK for students has been indicated by UKVI to be at GBP 9207 outside London and GBP 12006 inside London for one year. These figures are indicative and can be less or more depending on student lifestyles.
The UK has an elaborate expansion plan for its economy and Brexit has opened up opportunities for international job seekers. Currently, as part of the government's plan to support their industries and business, they have launched the Graduate Immigration Route for students who are graduating from UK universities. The graduate immigration route allows students to stay and work in the UK for 2 years after their studies in the UK. Once you continue with your job in the UK under a work visa, you can apply for PR in the 4th year.

Yes, Dependents are allowed to work full time in the UK as long as they are approved to work on their visa.

Graduate Immigration Route allows students who graduate from the UK in Undergraduate and Postgraduate levels to stay back and work in the UK for 2 years. You need not have a job when you apply for the GIR visa, you can get your stay back approved and then search for a job.
Universities in the UK are flexible with their English language requirements. Depending on your 12th mark, IELTS waivers are given. There are universities giving waivers for 60% in 12th English (CBSE) or 65% in 12th English (State Boards). Not all state boards are accepted, so depending on the university, the waivers differ.

Overseas Education Consultants in Kochi
Kochi alias 'Queen of Arabian Sea' is renowned worldwide for its culture, tourism, quality of educational institutions and great history of global trade. It is one of the emerging cosmopolitan cities in India with bustling life, shopping malls, multiplexes, skyscapes. Kochi accommodates many quality educational institutions such as schools, colleges and universities. Kochi is one of the major IT destinations in India, that houses many multinational corporations such as Ernst & Young, KPMG, Cognizant, TCS in InfoPark. The major trend amongst the students in Kochi is that they pursue higher education in foreign countries such as the UK, Canada, Australia, New Zealand, Germany etc.
At Edroots International study abroad consultancy in Kochi, we provide quality and hassle-free study abroad solutions to every student who reaches us. If you are looking for a reliable study abroad consultant in Kochi, then Edroots is the ideal choice. Our excellent services include excellent career counselling, selection of program, university, and country, test preparations, the efficient application process, expert visa guidance, pre-departure sessions, post-arrival assistance, and so on. With experienced faculty and a well-equipped coaching centre, we offer personalised training for IELTS to students. We organise students an opportunity to directly interact with the university representatives for inclusive information on various study options. Edroots International has accreditation from IDP, British Council, NAFSA. Cambridge university press. Consult our study abroad consultants in Kochi for outstanding overseas education consultation services, helping students to fulfil their dream of learning their desired course in the best institution.