Edroots International study abroad consultancy in Mangalore assists students to aspire to study in overseas universities. We provide study abroad aspirants with updated information on the programs, universities or colleges, application process, country, etc from the beginning to the end. With an expertise of over 15 years of expertise in the overseas education consultation industry, we have successfully been enrolled over 13250+ students in numerous higher education institutions across the world. We have accomplished this with the best services provided by the expert counsellors and other staff working in our various offices.
Edroots International has authorised representation of over 400+ top universities and higher education institutions across nine countries. We recruit students to the most popular study abroad destinations including the UK, Canada, Australia, New Zealand, Ireland, France, Germany, Malaysia, and Dubai. Reach out to our study abroad consultants in Mangalore for the best counselling regarding your overseas education plan.
Edroots International study abroad consultancy in Mangalore provides incredible services such as career counselling, selection of program, university, and country, test preparation, the application process, expert visa guidance, pre-departure session, and post-arrival assistance. Our expert counsellors evaluate the profile of each student, sit with them to understand their requirements. Identifying the needs of the students, the counsellors shortlist the best universities that offer courses that student wants to study. Once the students choose the course and the university, the counsellors collect all the transcripts from students and intimate the documentation department to prepare SOPs, LORs, Resume, etc. With all the proper documents and other necessary details, the application department applies to the educational institution of the student's choice.
Along with this, we help students to prepare the financial documents, visas, and university interview preparations, etc. Contact Edroots study abroad consultants in Mangalore for streamlined study abroad guidance, application processing, institution selection, and more. The well organised and proper co-ordination of our various department helps us to have a high visa success rate.
STREAMS & COURSES
Choose Your Dream Career
Choose Your Countries
Latest Featured Countries
Find Your Perfect
Universities
Student Reviews
What Our Students Say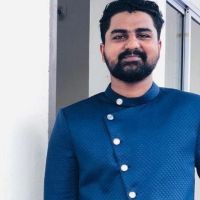 Get In Touch
Have some suggestions or just want to say hi? Our support team are ready to help you 24/7.
13250
+
Enrolled Students
400
+
Affiliated University