Edroots International study abroad consultancy in Mangalore assists students to aspire to study in overseas universities. We provide study abroad aspirants with updated information on the programs, universities or colleges, application process, country, etc from the beginning to the end. With an expertise of over 15 years of expertise in the overseas education consultation industry, we have successfully been enrolled over 13250+ students in numerous higher education institutions across the world. We have accomplished this with the best services provided by the expert counsellors and other staff working in our various offices.
Edroots International has authorised representation of over 400+ top universities and higher education institutions across nine countries. We recruit students to the most popular study abroad destinations including the UK, Canada, Australia, New Zealand, Ireland, France, Germany, Malaysia, and Dubai. Reach out to our study abroad consultants in Mangalore for the best counselling regarding your overseas education plan.
Edroots International study abroad consultancy in Mangalore provides incredible services such as career counselling, selection of program, university, and country, test preparation, the application process, expert visa guidance, pre-departure session, and post-arrival assistance. Our expert counsellors evaluate the profile of each student, sit with them to understand their requirements. Identifying the needs of the students, the counsellors shortlist the best universities that offer courses that student wants to study. Once the students choose the course and the university, the counsellors collect all the transcripts from students and intimate the documentation department to prepare SOPs, LORs, Resume, etc. With all the proper documents and other necessary details, the application department applies to the educational institution of the student's choice.
Along with this, we help students to prepare the financial documents, visas, and university interview preparations, etc. Contact Edroots study abroad consultants in Mangalore for streamlined study abroad guidance, application processing, institution selection, and more. The well organised and proper co-ordination of our various department helps us to have a high visa success rate.
STREAMS & COURSES
Choose Your Dream Career
Choose Your Countries
Latest Featured Countries
Find Your Perfect
Universities
Student Reviews
What Our Students Say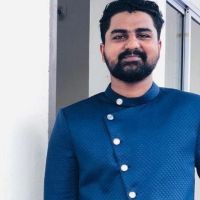 Get In Touch
Have some suggestions or just want to say hi? Our support team are ready to help you 24/7.
13250
+
Enrolled Students
400
+
Affiliated University
Overseas Education Consultants in Mangalore
Mangalore, also known as Mangaluru, is a coastal city in Karnataka, India. Prospective students will find the city to be an excellent asset because of how well-known its educational institutions are. Mangalore is a desirable location for international students because it offers a fusion of Indian traditions with a modern lifestyle. With its distinctive syllabus, Edroots enables you to open the door to a world of limitless opportunities. With Edroots as your reliable partner and Mangalore as your starting point, you can soar to new heights, and widen your horizons. Discover the endless routes of global education that await you.
Let Edroots be your gateway to a future filled with infinite options. Edroots will be your trusted partner, delivering expert counselling and individual help, whether you want to pursue higher education at renowned international universities or explore various academic options.
Our Study Abroad Services in Mangalore
Edroots being one of the top study abroad consultants in Mangalore, offers a varied range of unique education services to candidates across the city. Our key study abroad services in Mangalore include:
Expert Guidance: We provide students with expert advice and personalized guidance throughout the entire application and admission process. We understand the requirements for numerous courses, allowing students to make informed decisions.
Course Selection: We help students choose the best courses for them based on their academic background, interests, and career goals. This ensures that students select the options that are best suited to their educational career.
Application Assistance: Our expert advisors provide essential support in planning and completing applications, including advice on writing declarations of purpose, recommendation letters, and other essential documents.
Pre-Departure Orientation: Before students leave on their study abroad adventure, our instructors provide them with important details about the destination country, culture, living arrangements, and academic expectations.
Post-Arrival Support: Our consultants continue to offer support and assistance to students after they arrive at their study destination, assisting them in settling into their new environment and addressing any issues that may emerge.
Emotional and cultural support: Moving to a foreign nation can be emotionally draining. Study abroad advisers offer students emotional support and counselling as they adjust to new cultures and situations.
How does Edroots help Applicants?
Edroots is a renowned study abroad consultancy in Mangalore that specializes in assisting students while they pursue education overseas. We are your ultimate partner in your quest to study abroad, providing full assistance and guidance at every step of the way. Our specialist instructors offer personalized career advice, assisting applicants in identifying your interests and selecting the best path for your academic and professional development. We assist students in selecting appropriate courses, countries, and universities based on their specific tastes and qualifications, assuring the best-fit options for their goals.
Our assistance does not end there; we oversee the full application procedure, ensuring that all required documents are completed and submitted appropriately, relieving you of the worry of administrative difficulties.
Edroots provides expert visa guidance, simplifying the visa application process and increasing the probability of obtaining study permits for countries like the UK and Canada. Furthermore, we provide pre-departure classes that provide students with important information about their chosen countries, allowing them to make a smooth transition into their new academic settings. Our assistance in integrating into the new environment continues after arrival, providing a seamless experience for our students as they embark on their study abroad adventure. Students can take decisive steps towards their educational goals with Edroots by their side.
What Makes Edroots the Best Study Abroad Consultant in Mangalore?
Edroots International, your next-door education consultancy, offers comprehensive overseas study information for countries like the UK, Canada, Australia, New Zealand, Ireland, France, Germany, Dubai, and Malaysia.
Students can feel secure knowing that they will get the best advice and support from Edroots International to help them realize their ambitions of studying abroad. Our passion for providing top-notch services and our commitment to perfection have helped us establish a solid reputation as a reliable study abroad consultant in Mangalore. We are thrilled to assist students as they embark on a successful and rewarding educational journey.

Students can deal with the challenges of education and realize their goals with the help of Edroots' study abroad consultants in Mangalore. With Edroots by your side, seize the chance to extend your horizons, discover other cultures, and achieve academic success.