Started in 2007, Edroots International study abroad consultancy in Perinthalmanna is our first office. With over 15 years of expertise in overseas education, we have successfully placed over 13250+ students in various top-notch universities and colleges across the world.
Looking for study abroad consultants in Perinthalmanna? Then you are at the right place. Edroots offer excellent overseas education services for those who are planning to pursue their studies in a foreign country.
Edroots International study abroad consultancy has representation with over 400+ prestigious universities in nine countries. At our study abroad consultancy in Perinthalmanna, we have an array of expert and certified counsellors who offer cutting-edge counselling to students. We assist students to pursue higher education in overseas respected educational institutions in the UK, Canada, Australia, New Zealand, Ireland, France, Germany, Dubai, and Malaysia.
Edroots International study abroad consultancy in Perinthalmanna provides a one-stop solution to students by helping them to choose the right universities, programs, and country that suits their profile. We are an authorised member of the British Council IELTS. Our study abroad consultancy in Perinthalmanna provides comprehensive IELTS coaching that helps students prepare for speaking, listening, reading, and writing modules of the IELTS test. Our certified trainers prepare students to achieve exceedingly well in the IELTS test.
Reputed as one of the top study abroad consultants in Perinthalmanna, we offer excellent services to equip students with step-by-step guidance that led them to choose the best program and career in their life. Our study abroad consultancy services in Perinthalmanna includes career counselling, selection of program, university, and country, test preparation for IELTS, the application process, visa guidance, pre-departure sessions, and post-arrival sessions that allow students to have the best possible universities or colleges, thus empowering students to shape their future.
STREAMS & COURSES
Choose Your Dream Career
Choose Your Countries
Latest Featured Countries
Find Your Perfect
Universities
Student Reviews
What Our Students Say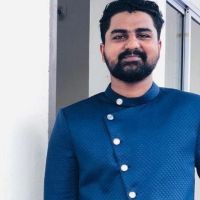 Get In Touch
Have some suggestions or just want to say hi? Our support team are ready to help you 24/7.
13250
+
Enrolled Students
400
+
Affiliated University
Frequently Asked Questions
Most universities provide scholarships to students. Scholarship varies depending on your academic eligibility and university criteria.
Depends on the course, area or universities you choose, Some universities will give project works during that period

Most of the universities in Canada prefer IELTS certification, though some also allow TOEFL, PTE, etc.

The universities in the UK offer the best quality education, excellent academic standards, easy processing compared to other countries, shorter duration of courses, affordability, etc. Tuition fees can be paid by Installments also the courses with placement options available in most of the top universities.

Yes, dependents are permitted to work in Canada.

Tuition fees for UK undergraduate and graduate degrees vary depending upon the university and courses.

No, they can get a visiting visa.

Studying abroad not only helps you achieve a UG or PG from any foreign university with worldwide recognition, but also to expand your academic horizon, learn new languages, and understand various cultures.

There are multitudes of courses you can choose from at UK universities. Major courses are Biological and Biomedical Sciences, Bioinformatics, Computer Science, Data Science, and Business Analytics, Geology, Earth Sciences & Renewable Energy, Engineering, Mathematics, Economics, Actuarial Science & Statistics, Medicine and Dentistry etc.

If the student has a good academic profile, the UK is the least visa risk country.

If the student can crack the IELTS and also has a good academic profile, Canada is the easy option for PR and settlement.

Central Govt is providing education loans for study abroad without collateral up to 8 Lakhs with a Govt guarantor. (Vidyalakshmi Education loan). Apart from this if the student has collateral worth the required amount, the bank will sanction a loan as per requirement.
Yes, we are providing post-arrival assistance to students.