The scope of studying abroad is vast and offers many advantages. Studying abroad provides an opportunity to experience different cultures, languages, and viewpoints, building a global mindset while improving cross-cultural communication skills. Studying abroad can open doors to a wider range of career opportunities globally, as employers value the global experience, flexibility, and intercultural skills gained during studies abroad. Living freely abroad fosters the development of the self, independence, and adaptability. Students acquire confidence, resilience, and a broader viewpoint that can help them in every aspect of life.
Edroots is a reputable international education consultant known for offering expert guidance to students seeking to study abroad. We specialize in assisting students in identifying their desired programs at prestigious colleges and universities in countries such as the UK, Canada, Australia, New Zealand, Ireland, Germany, France, Malaysia, and Dubai. We offer an array of services, including career counselling, course and university a selection, test preparation, application assistance, professional visa advice, pre-departure sessions, and post-arrival assistance. We assist students in accomplishing their goals by placing extreme value on personalized care and using an organized strategy. Also, our successful referral system facilitates the introduction of new students through existing students.
STREAMS & COURSES
Choose Your Dream Career
Choose Your Countries
Latest Featured Countries
Find Your Perfect
Universities
Student Reviews
What Our Students Say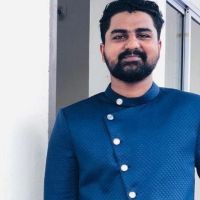 Get In Touch
Have some suggestions or just want to say hi? Our support team are ready to help you 24/7.
13250
+
Enrolled Students
400
+
Affiliated University