In the last few years, India has progressed into a country that sends a large number of students abroad to study each year. The increased interest of India's youth in pursuing higher education abroad is primarily due to the safety, infrastructure, global exposure, and quality education that international universities provide. The admission to top universities abroad is so competitive, it takes a lot of perseverance and proper guidance. As a result, many professionally trained and qualified study abroad consultants in India are stepping forward to help students with their study abroad journey and guide them through the right path.
Edroots International ensures that students are assisted in selecting the best-fit courses and colleges/universities. Our trained and experienced consultants are here to help you from start to finish on your study abroad journey and make your overseas education experience as smooth and hassle-free as possible. We are the leading study abroad consultants in Idukki having success stories with over 400+ universities across the globe, in countries like the UK, Canada, Australia, New Zealand, Germany, Ireland, France, Dubai, and Malaysia. Realize your study abroad dreams and get admission to the University of your choice with the best study abroad consultants in Idukki, Edroots International.
STREAMS & COURSES
Choose Your Dream Career
Choose Your Countries
Latest Featured Countries
Find Your Perfect
Universities
Student Reviews
What Our Students Say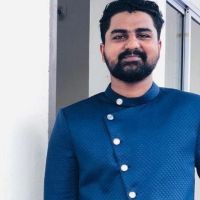 Get In Touch
Have some suggestions or just want to say hi? Our support team are ready to help you 24/7.
13250
+
Enrolled Students
400
+
Affiliated University
Frequently Asked Questions
Study Abroad Services in Idukki
Going abroad for higher education is exciting for everyone. However, in foreign universities, everyone must educate themselves on the admission criteria. You may face several challenges if you attempt to complete all of the formalities on your end, and a single error may result in the rejection of your application. An overseas education consultant, therefore, is essential in making the application or paperwork processing as easy and hassle-free as possible.
Edroots International is one of the most trusted overseas education consultants in Idukki, with years of experience, a long-standing reputation and a 100% success rate in helping students get admission to the college that they prefer. Years of expertise and knowledge have made us one of the most respected and valued brands in the field of international education. Our skilled consultants can assess and recommend the best programme and university for you.
We offer a wide range of services such as career guidance, course/university/country selection, application processing, IELTS test preparation guidance, Visa guidance, travel assistance to the UK and Canada, and pre-departure and post-arrival services.
Get the best Study Abroad Services in Idukki.
There are many factors you should consider before selecting the study abroad consultant that is right for you. You should consider the years of experience, reputation, credentials, etc. and ensure that they provide comprehensive and complete guidance. Only an experienced and qualified study abroad consultant in Idukki would be able to render study abroad services that are best suited to your needs and budget. Ensure that the study abroad consultant you choose has genuine representation in the countries listed and authentic success stories from their clients as well. It is prudent to choose a study abroad consultant in Idukki who meets all these criteria, like Edroots International, to ensure your future and your money are in safe hands.
What makes Edroots international the best Study Abroad Consultants in Idukki
As Idukki's best overseas education consultancy, we provide the best admission services, such as getting proper documents, easy visa approval, getting financial assistance from the right place, getting a job in a foreign country during and after education, and so on, in addition to providing guidance in studying abroad. Our experienced, qualified and certified consultants and staff can help you make your study abroad dream come true, right from applications, visa processing and scholarships to pre-departure and post-arrival services. Connect with Edroots International, the most reputed study abroad consultants in Idukki.