Edroots International study abroad consultancy in Kasaragod is a trusted name and one of the renowned overseas education consultants that placed over 7000 students in various higher education institutions across the world. Being one of the most reliable study abroad consultants in Kasargod, Edroots team offers excellent support and guidance for those who are planning to study in foreign countries.
Our experienced and certified counsellors played a vital role in choosing the right course, university, and country for students based on their profile. Our organised team of various departments offers assistance, guidance, and clarification to students and parents in each step of the process. Our services are absolutely free of cost that include career counselling, course selection, university and country, application processing, test preparation of IELTS, Visa guidance, pre-departure guidance, and post-arrival assistance.
We have representation with more than 200 top universities across nine countries. We provide the best courses and university recommendations to students. Our transparent services along with end-to-end support to our students make us one of the most preferred studies abroad in Kerala. We organise several educational fairs and seminars in which students can directly interact with the delegates regarding the courses, fee structure, scholarship, etc. Consult our study abroad consultants in Kasargod for outstanding career counselling and overseas education guidance.
Welcome to Edroots International study abroad consultancy in Kasaragod, we will help you transform your dream into reality.
STREAMS & COURSES
Choose Your Dream Career
Choose Your Countries
Latest Featured Countries
Find Your Perfect
Universities
Student Reviews
What Our Students Say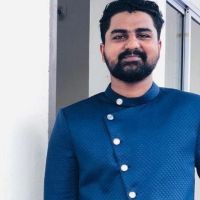 Get In Touch
Have some suggestions or just want to say hi? Our support team are ready to help you 24/7.
200
+
Affiliated University