Welcome to Edroots International, one of the most reliable and trustworthy study abroad consultants in Thrissur since 2007. Our expert overseas education consultants would guide, counsel, and lead you to the ideal universities and higher education institutions that can broaden your career perspectives.
We have been instrumental in placing more than 13250+ students in renowned educational establishments in the UK, Canada, Australia, New Zealand, Ireland, Germany, France, Malaysia, and Dubai. Our team will handhold the students and usher them in the right direction depending on their dreams and passion.
Parents can be free of tension and anxiety. Our certified and experienced counsellors will help all students to have a hassle-free process. We have offices at the famed international education destinations making us the best study abroad consultants in Thrissur.
STREAMS & COURSES
Choose Your Dream Career
Choose Your Countries
Latest Featured Countries
Find Your Perfect
Universities
Student Reviews
What Our Students Say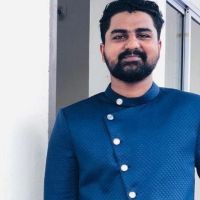 Get In Touch
Have some suggestions or just want to say hi? Our support team are ready to help you 24/7.
13250
+
Enrolled Students
400
+
Affiliated University
Frequently Asked Questions
Our overseas education consultants in Thrissur offer exceptional study abroad services. Our all-encompassing guidance including Career Counselling, Selection of Program, University and Country, Test Preparations, Applications Process, Expert Visa Guidance, Pre-departure Session and Post-arrival Assistance, and administrative backing would enrich the student to choose the best education program without any ambiguities.
Study Abroad Trends in Thrissur
Thrissur has been one of the fastest-growing cities in Kerala. Examining the study abroad trend for the past one and half decades, we could observe a phenomenal increase in students opting for higher education at overseas institutions. The quality, advanced infrastructure, value of the certificates, and higher career possibilities are the main features of abroad education at elite universities and colleges.
Students have been flocking in searching different courses, specific streams, and the best universities to pursue higher education programs. Our endeavour since inception remains the same, to extend optimal services to the youngsters to follow their dreams and attain great success in life.
Edroots Study Abroad Consultation Services in Thrissur
Edroots International has a team of meticulous professionals, who are at your service. The students can discuss their aspirations and life goals. We would propose the courses and education programs that would be the path to their dreamt destination.
Are you searching for the best study abroad consultants in Thrissur?
You can consider us to be your guide, mentor, and trustworthy support. Our features include:
Transparent Dealings – We would submit you a detailed offer including all the requisite data. All our services have been designed keeping the client's comfort in mind. With a clear picture of the fees, course programs, universities, administrative aspects, and other relevant data, the students and their parents can ascertain the feasibility and proceed ahead confidently.
Accountability – Edroots International became the trusted overseas educational consultants in Thrissur by remaining accountable for all the actions, statements, and promises we make. We will provide you a well-formulated package and abide by it until the final step so that all the processes are completed in time, without any issues.
Large Clientele – Our clients bear testimony to how good our study abroad consultancy is. Our satisfied candidates and parents speak highly of our study abroad services. You can look at reviews, testimonials, and recommendations by our clients to affirm our credibility in this field.
Prompt and Honest Services – We would respond to your queries and concerns in real-time. The prompt actions and honest services from our end would be reassuring for the students and parents. Our extensive experience enables us to understand the concerns and in advance to eliminate any type of complications.
Choose the Best Study Abroad Consultants
Finding the best study abroad consultants in Thrissur would be a tiring task. Overseas education consultants would state themselves to be the right one for you. The quality of their service and commitment would not be clear unless you hire them. We request you to follow some simple steps to determine the ideal study abroad services in Thrissur.
Experience – Check out the experience of the abroad education consultants in Thrissur before you examine the other details. When did the agency start? How many students did they serve? What's the expertise of the professionals? What are the accreditations to the agency? Similar questions might be prepared and confirmed by the agency itself or from their website.
Countries they Serve – Do they have an office in the country you want to opt for overseas education? This is vital if you have a specific country in mind. The administrative guidance and support from the overseas educational consultant in Thrissur, while you are undergoing the course, are beneficial in many ways.
Universities and Courses they Offer – Many a time, the abroad educational agents in Thrissur, or any other region, may not offer the course or the university you prefer. You must ask for the details specifically.
Testimonial – Look for the client reviews, testimonials, and references to make sure you choose the best consultant. The more the number of happy customers, the stronger is their credibility.
Dependability – Although there is no specific procedure to identify how dependable the abroad education consultant Thrissur is, you can obtain a view through discussion with them.
Being one of the best overseas education consultants in Thrissur, we help students from Thrissur to accomplish their international education goals. Get in touch with Edroots International, the best overseas education agent in Thrissur.
Why Edroots for Study Abroad Services in Thrissur?
We have been students' first choice for abroad education. We have prepared a systematic process from initial activities to requirements post enrolment. The focussed approach from overseas education consultants in Thrissur has been of substantial help to the dreamy students. Furthermore, the word-of-publicity from the existing clients, students, has been one of the main driving forces behind our growth.
Our CEO Mr. Mustafa Koori, a visionary with an in-depth idea about overseas education, monitors each activity personally. Our directors, counsellors, and executives have immense knowledge and experience in the abroad education sphere and have a detailed understanding of everything related to it.
Select Edroots to nourish, nurture and fructify your abroad education ambition. Reach out to us for any help. Having physical offices in Perinthalmanna, Kochi, Calicut, Kannur, Kasaragod, Kanhangad, and Mangalore, we provide online consultation to students across Kerala and south India.
Connect with us now for study abroad services in Thrissur.