For over a decade and a half, Edroots International has been the go-to study abroad consultant, providing comprehensive support. Starting in 2007, we grew to become an exceptionally reliable overseas education consultant, by ensuring hassle-free enrolment at renowned foreign universities.
Our expert professionals guide and mentor the aspirants and make way for their entry into the overseas educational institution of their choice. We have developed a systematic process to identify a student's passion, understand his or her strong areas, and pick the college that would suit.
We are happy to help well over 13250 students get into elite international universities. Their success and personal growth have fueled our forwards momentum.Our boundless reach and rapport that spans around the world are what distinguish us from other study abroad consultants in Coimbatore. Edroots can help you join the course program of your choice at the top colleges in the UK, Canada, Australia, Germany, France, New Zealand, Malaysia, Ireland, and many other sought-after study abroad destinations.
STREAMS & COURSES
Choose Your Dream Career
Choose Your Countries
Latest Featured Countries
Find Your Perfect
Universities
Student Reviews
What Our Students Say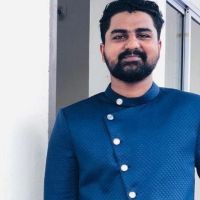 Get In Touch
Have some suggestions or just want to say hi? Our support team are ready to help you 24/7.
13250
+
Enrolled Students
400
+
Affiliated University
Frequently Asked Questions
Overseas Education Consultants in Coimbatore
More than the students, the parents are concerned about the possibility of overseas admissions. They turn nervous, thinking of the complex selection process and intricate formalities. You can remain unconcerned when Edroots International is handling the admissions process for your child. We will guide the candidates in the right direction and boost their admission prospects manifold.
Our certified and experienced overseas education counsellors in Coimbatore have a 100% success rate. They achieved this phenomenal feat by pursuing a diligent, student-centric, approach. Our services as reliable overseas education consultants in Coimbatore include career counseling, course selection, selecting the right education destination and university, test preparation, application filling and submission, visa guidance, pre-departure sessions, administrative support, and post-arrival assistance.
You can be assured of end-to-end support for the study abroad process.
Benefits of Choosing Edroots International
We aim to deliver the best overseas education services. Our team works towards the target, and hence, all the services are designed accordingly. You can expect the following benefits by choosing us as your study abroad consultants in Coimbatore.
-- Complete assistance from the first step to your enrolment at the best study-abroad university.We offer administrative assistance even after enrollment.
-- Our professionals would be your guide, mentor, and trusted support. You can undoubtedly consult us for any doubts, clarifications, or concerns. By remaining dependable, we became the top overseas education consultants in Coimbatore.
-- Transparent overseas consultation services are another benefit of hiring Edroots. We provide detailed data comprising the fee structure of the desired course, the universities that offer the course, the possible educational destinations, the admission procedure, and so on. so that the student, along with the parents, can decide upon further actions.
-- We are accountable for all the statements and promises we make. Our team would present an exclusively formulated package, explaining the services offered. All the services stated would be rendered meticulously.
-- The clients, the students we could enrol to date, stand as evidence of our quality. Their testimonials are what made us the best study-abroad consultants in Coimbatore. We grew with the word-of-mouth publicity offered by the happy students and their parents. We continue the journey forward with their blessings.
-- Prompt services with the utmost commitment to the clients, have been another speciality that we are known for. We would respond promptly to your queries. Real-time assistance from our experienced overseas education professionals would help you determine the way forward without delays.
Dedicated to the client, we assure you of consistent support for your overseas education requirements.
Why Edroots for study abroad consultation in Coimbatore
Every study abroad consultant in Coimbatore would say the same thing; we are the best. Nonetheless, the reviews, responses, and statements from their clients are what underscore how supportive the consulting firm has been. We are fortunate to serve aspiring students in the best possible way. That is how we earned a credible identity and a matchless reputation among overseas education consultants in Coimbatore and many other regions.
The reasons why we would be your trusted source for study abroad consultation in Coimbatore are as follows:
-- We are one of the most experienced consultation firms in the region. Edroots International is proud to have an extensive presence in many locations in Kerala as well. The number of students we have served to date is proof of our consistency.
-- Many study abroad consultation firms would coerce you to join a course, education destination, or university with which they are comfortable. The rapport they have with those specific organisations is what makes them do so. This will eventually affect your study abroad plans. At the same time, Edroots has a matchless presence in all the top overseas education destinations and close contact with many universities. Therefore, we are able to get the student enrolled in the university of his or her choice.
-- Check out our client testimonials and reviews. Moreover, you may take references from the students we have served. All of this simply means that Edroots International is the best overseas education consultant in Coimbatore to help you achieve your study abroad goals.
-- The firm you choose must be dependable. They should go to any extent to deliver what they agreed upon. We guarantee prompt, diligent, and agile services to help you enrol in the foreign university or college of your choice.
Our CEO, Mr. Mustafa Koori, has been a visionary leader with great info and in-depth knowledge about abroad education. He personally monitors each admission process and guides the directors, counsellors and executive professionals methodically. The guidance has been the guiding light for Edroots International.
Edroots, Coimbatore assures to support you to fructify your ambition of joining a foreign college. You are welcome to connect with us for any help.