Edroots International study abroad consultancy in Kanhangad, looks forward to helping students with the most appropriate study abroad solutions. Being one of the top study abroad consultants in Kanhangad, we offer information regarding universities, colleges, and other higher education institutions in the UK, Canada, Australia, New Zealand, Ireland, Germany, France, Malaysia, and Dubai.
Our high-quality services include career counselling, course selection, university and country, application processing, test preparation of IELTS, Visa guidance, pre-departure guidance, and post-arrival assistance. We offer personalised career counselling to students and they can access all our services absolutely free of cost. At Edroots International study abroad consultancy in Kanhangad, we thoroughly scrutinise the profile of each student, understand their needs and guide them to choose the right course, university, and country.
Edroots' study abroad consultants in Kanhangad offers a group of experienced counsellors, updated with new programs, universities, and countries. Within a span of 15 years, Edroots International has placed over 13250+ students in some of the top universities across the globe.
Our study abroad consultancy in Kanhangad provides support right such as helping students to have a word with the best counsellors, assisting them to choose right university and course, supporting them to submit the application, proper entry requirements including IELTS score, advising them on visa application, putting you in touch with current Edroots International students, arranging pre-departure sessions and post-arrival assistance to each student.
STREAMS & COURSES
Choose Your Dream Career
Choose Your Countries
Latest Featured Countries
Find Your Perfect
Universities
Student Reviews
What Our Students Say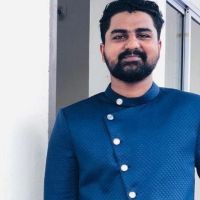 Get In Touch
Have some suggestions or just want to say hi? Our support team are ready to help you 24/7.
13250
+
Enrolled Students
400
+
Affiliated University